CURRENT VACANCIES AVAILABLE
Before booking online, please understand that all monthly rental payments are accepted online via a monthly ACH or Credit/Debit Card deduction only which is taken out on the 1st of each month - a $10.00 late fee is auto charged for payments not made by the end of the day on the 7th of each month. If the payment fails, there will be a $25 NSF & $10 late fee charged to your online account. The Owners may also have additional documents for you to complete depending on the type of payment deduction you choose.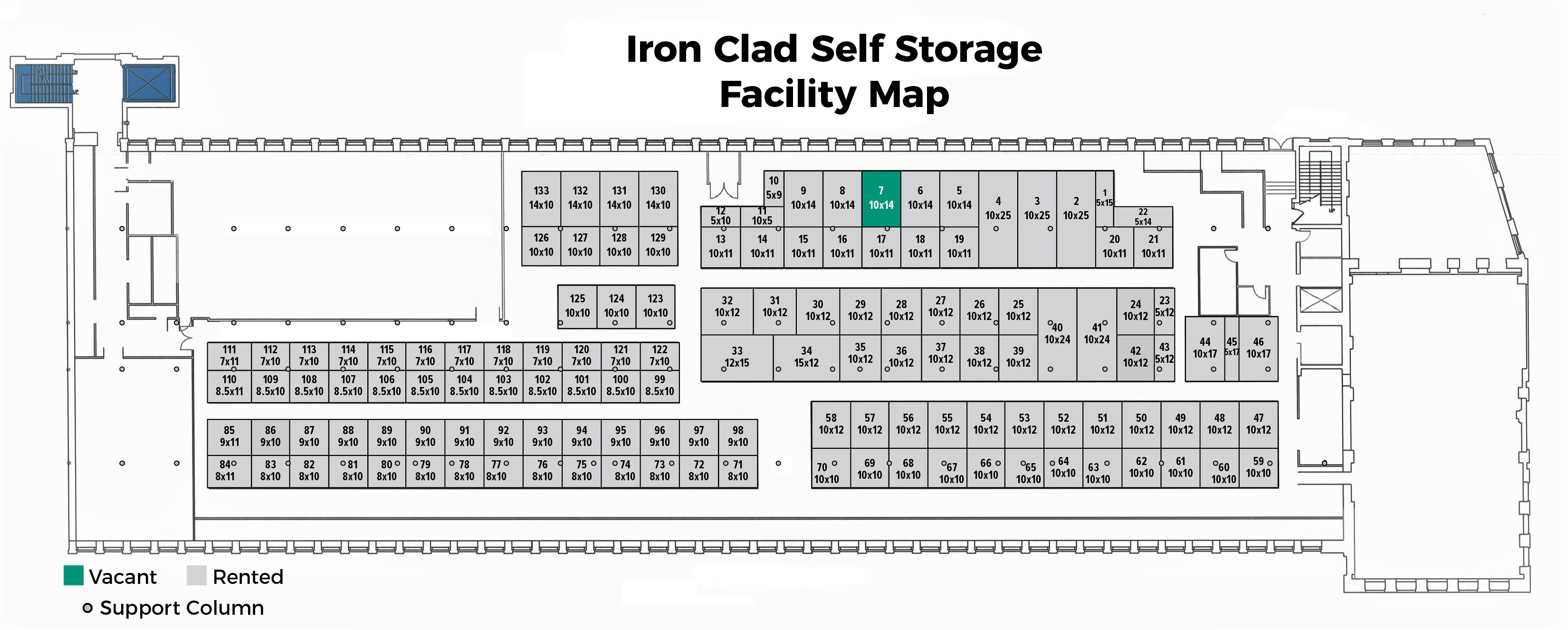 140 Square Feet (14 x 10 x 8)
Interested in signing up for a 1 (one) year lease agreement? Automatic monthly bill pay? Active duty military? Ask about our special discount offers today!